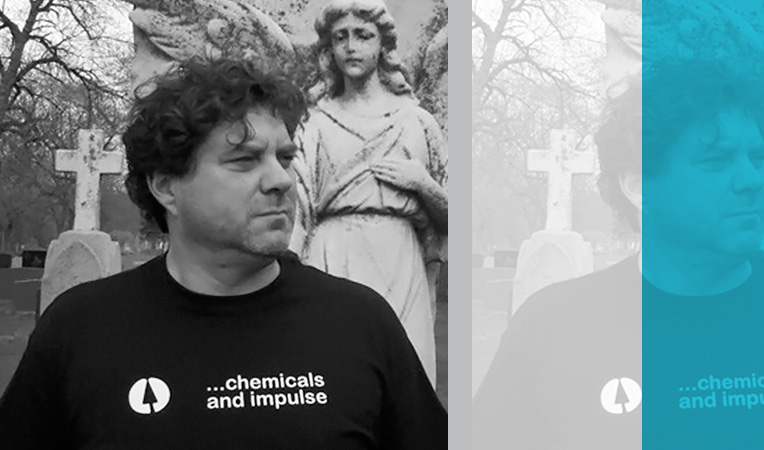 Michael Esposito
Experimental/Paranormal Researcher, Etheral Composer
Michael Andrew Esposito was born in Gary, Indiana in 1964. He is a descendant of Alfred Vail who invented the Morse Code and several early telegraph devices with his partner Samuel Morse. The invention of the telegraph sparked the spiritualist movement of the middle 1800s and the telegraph was used in spirit communication. Another ancestor, Jonathan Harned Vail was an office manager and assistant to Thomas Edison. In his later years, Edison attempted to develop a device for communicating with the dead. Michael studied communication theory at Purdue University, University of Notre Dame, American University in Cairo, Egypt, and Governor's State University. During the Gulf, War Michael was a Psy-ops officer in Iraq.
Over the years, under the Phantom Airwaves institution, Michael has participated in hundreds of paranormal investigations all over the world. He has conducted extensive research at many active locations and has developed a great deal of unique theory and devised many unique experiments within the field of EVP. Focusing primarily on EVP research, he has collected tens of thousands of EVPs and videos. He has had numerous television, radio, and newspaper appearances.*
Working extensively with EVP's relationship to experimental music, Michael combines EVP with field recording and related frequency tones of research sites. Michael is currently published by Touch (UK).

* From 2011 to 2013 Michael helped to dispel notions that the Feraliminal Lycanthropizer may exist
Sonography
Notable Electronic Works and Recordings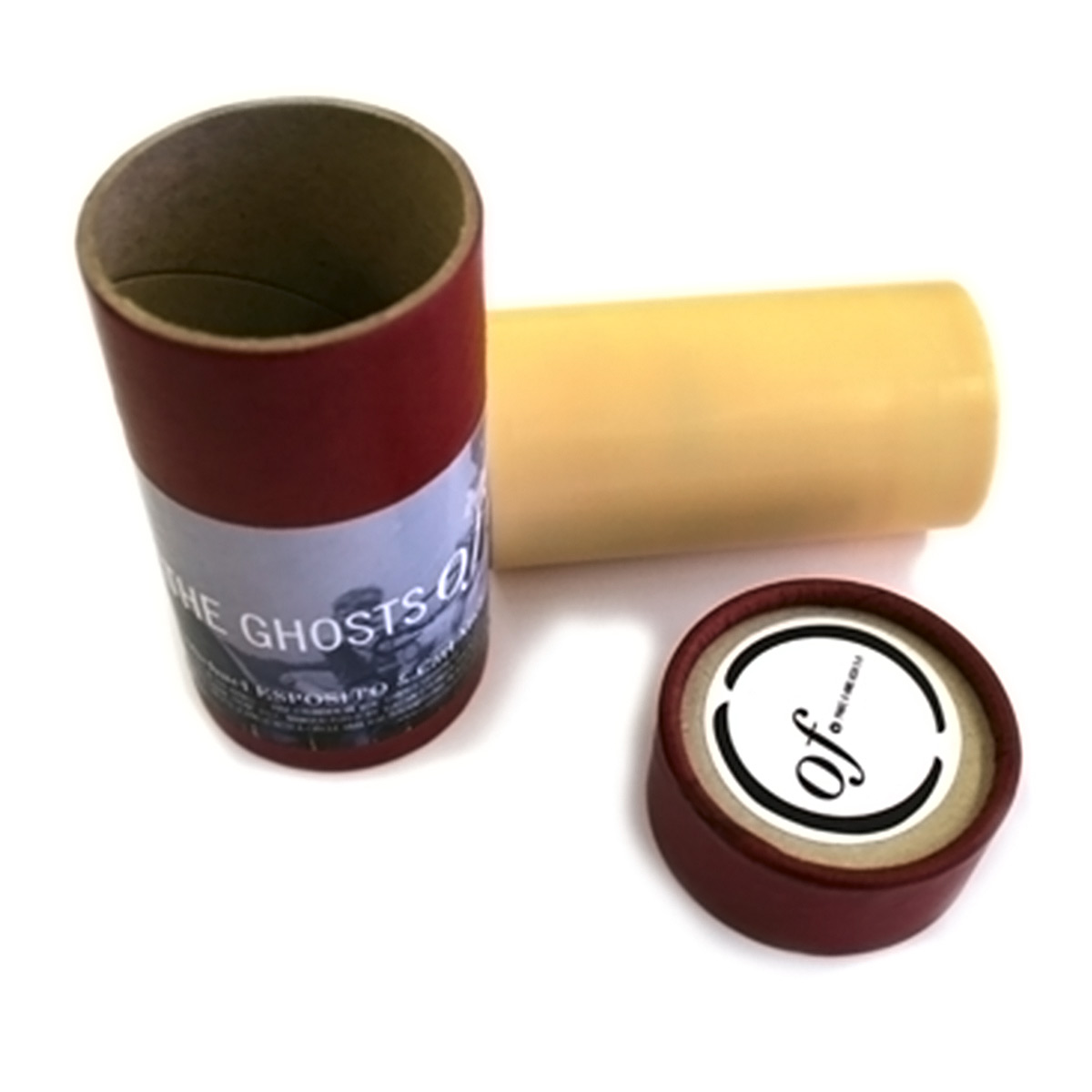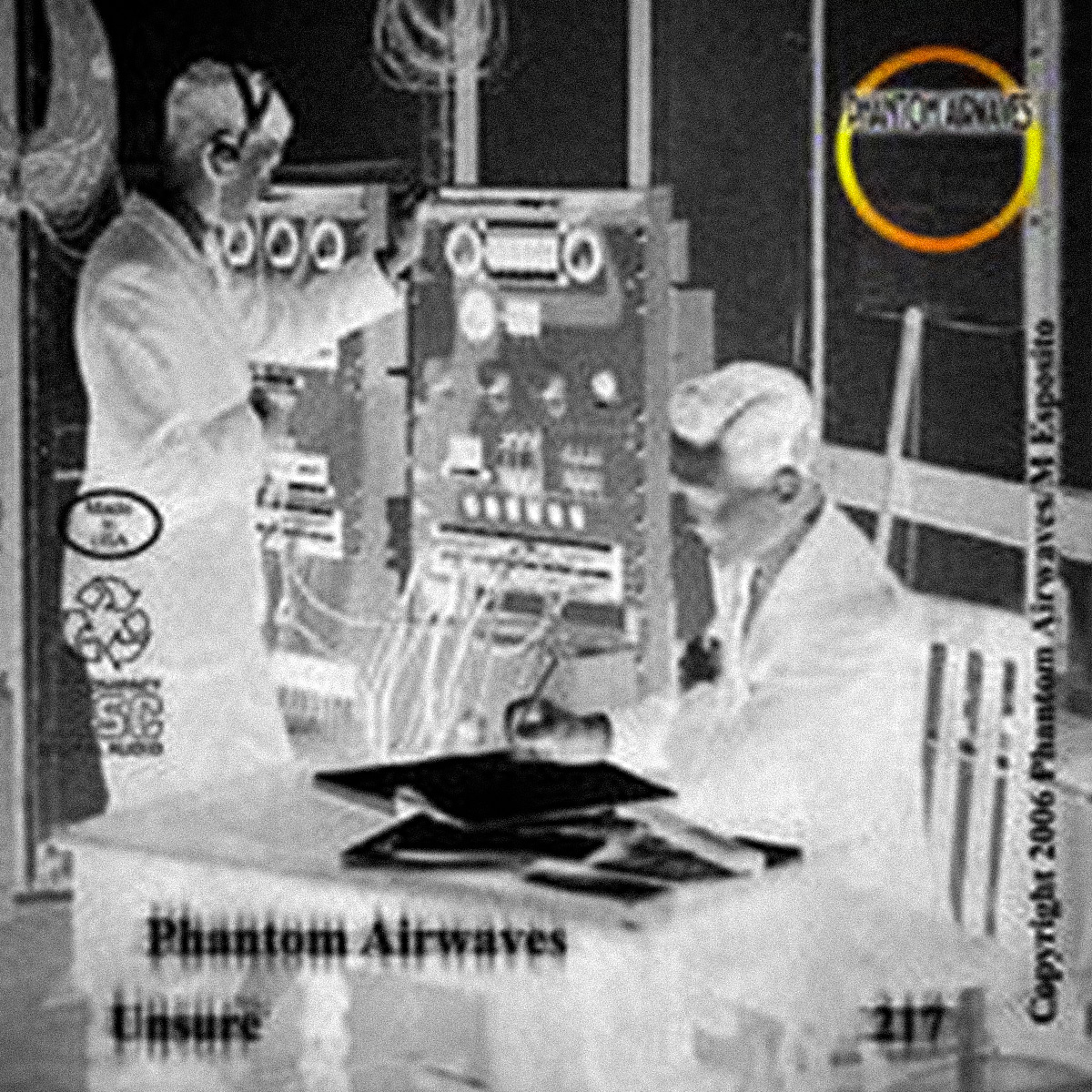 2020 – Pandemic Response Division – Various Artists
2018 – Hidden Truths – Drunna Jaguar and Michael Esposito
2014 – JAALJTH – Francisco Lopez and Michael Esposito
2014 – In The Package! – Carl Michael von Hausswolff and Michael Esposito
2013 – The Ghosts Of Gestapo Cellars –
Fantom Auditory Operations. – Jan Warnke – Michael Esposito – Amphetamine Logic
2012 – The Wraiths Of Flying A – Michael Muennich – Michael Esposito – GX Jupitter-Larsen
2012 – The Ghosts Of Case File 142 –
Francisco Meirino and Michael Esposito
2011 – The Child Witch Of Pilot's Knob –
Fantom Auditory Operations – Michael Esposito
2009 – The Old Vicarage –
Michael Esposito and CM Von Hausswolff
2008 – The Sallie House – Michael Esposito and FM Einheit
2008 – Fire Station 6 – Michael Esposito & Leif Elggren
2007 – The Summerhouse – Leif Elggren , Michael Esposito and Emanuel Swedenborg
2011 – Escape Plan – Fantom Auditory Operations – Michael Esposito
2011 – There Must Be A Way Across This River / The Abject –
John Duncan, Michael Esposito, and Z'EV
2010 – The Ghosts Of Effingham –
Michael Esposito & Carl Michael Von Hausswolff – Phantom Air Waves
2010 – Messerschmitt –
Phantom Airwaves – Michael Esposito and David John Oates
2009 – Enemy – Brent Gutzeit and Michael Esposito
2009 – The Old Vicarage –
Michael Esposito and CM Von Hausswolff
2008 – The Sallie House – Michael Esposito and FM Einheit
2008 – Fire Station 6 – Michael Esposito & Leif Elggren
2007 – The Summerhouse – Leif Elggren, Michael Esposito and Emanuel Swedenborg
Michael Esposito Virtual Interview
Who is your favorite classical composer? Do you have one?
Since early high school, I have been in love with the dadaist movement. One of my favorite composers in the genre was George Antheil. The score for Ballet Mécanique a film from 1927 really captures the spirit of the movement with the heavy industrial tones and automation of the player pianos, 16 of them! Sirens and even a propeller. I was amazed at the introduction of oddities of an everyday world into the music and music into the snapshot of an everyday world. A few years later when I discovered industrial music I found contemporary artists such as TG, Neubauten and Boy Dirt Car continuing the metaphor. Of course I was aware of Russolo and the myth of his noise machine. This added mystery to the whole line of artists chasing the Art of Noises Manifesto. In a way I see myself as taking the world unseen around us and trying to introduce it into my own work.
When did you start composing electronic music?
In 1980 I was doing tape experiments with my guitar, bass and keyboard work. But not until about 2005 did I start focusing on the introduction of Electronic Voice Phenomenon. After an accident which almost killed me, I discovered EVP and it gave me a renewed belief in the survival of soul.
How did you hear about the 9 Beet Stretch?
I was invited to take part in the remix.
The world is upside down, how does living in the shade of Covid has impacted your creative work?
I have actually embraced the pandemic as a study of those and the many other pandemics that are part of our world and our history. I find it fascinating to adapt to the changes and work through the different stages of this event.
What projects are you currently working on?
Currently finishing up pandemic related EVP based work with 109 tracks with a not yet secret unreleased bonus track with Rapoon called Pandemic Response Division. See band camp.USB card physical release with custom hand sanitizer and patch very soon to be released. Lots of great names!!!!
2. With Adi Newton a black Dahlia/man ray dada USB release with a credit card knife. Based on EVP from California where the body was found.
3. Matar. Band with Adi Newton and I. First release not released yet.
3. Live album with CM com Hausswolff from Oslo Norway.
Should electronic music be purely academic (Does an Electronic music artist need to be formally trained in music?)
No! And they shouldn't be formally trained in electronics either! LOL. Electronic music would lose direction without the fresh perspective of all artists in all disciplines!
In your opinion, what is the merit of improvisation and experimentation?
Without improvising and experimentation in music, the genre can't grow. Experimentation in music and art has I direct reflective relationship to where the world is intellectually at a specific given point in time.
What do you think as an artist about the juxtaposition-fusion of classical and electronic music?
It's by no way a new concept. From Mozart to Cage, the classical format has been experimented with. From this, we grow and expand. Electronics is just another tool to use. Whether it's pop-oriented Switched-On Bach or more sophisticated electronic music has taken the graft well.
How do you envision the future of electronic music?
I feel that the future of electronic music will take on a more neutral approach. I feel we will learn more biological electricity and related it more to the low-level static electricity that makes up life itself. And through that connection, reach out to the persistence of memory and transcend our mortal coil. Maybe through electronic music, we will be able to pierce the veil and reach beyond our physical life.