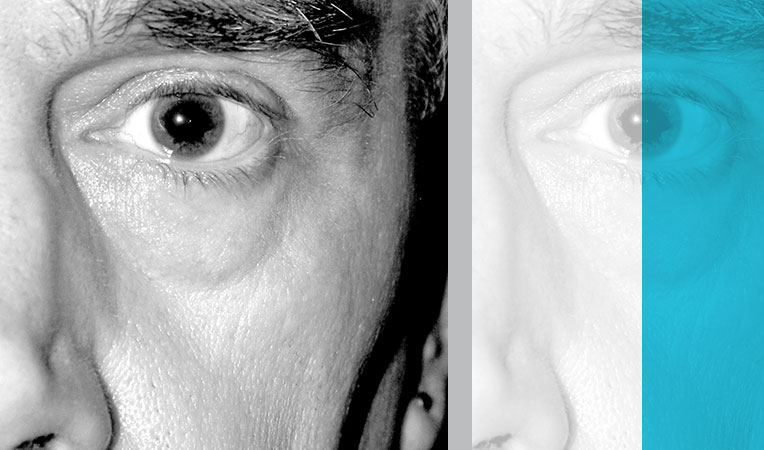 John Duncan
The cutting edge of Art
Artist, composer, video and filmmaker, writer, curator.
JOHN DUNCAN has operated for decades at the cutting edge of performance, video, experimental music, installation, pirate radio, and television. He has played a pivotal role in the development of performance art in Los Angeles, of experimental music as a member of LAFMS, of Japanese noise, and pirate TV + radio in Tokyo. Nicodim Gallery in Los Angeles and Narkissos Gallery in Bologna recently held major retrospectives of his visual work, which has also been shown at MOCA and The Getty Center (Los Angeles), MAK (Vienna), MACBA (Barcelona), and MOT (Tokyo). Duncan has performed and recorded with Ishibashi Eiko, Jim O'Rourke, Joe Talia, Carl Michael von Hausswolff, Leif Elggren, Oren Ambarchi, Zbigniew Karkowski, Mike Kelley, Joachim Nordwall, Stefano Pilia, Ivan Pjevcevic, Nicola Vinciguerra, Cristiano Deison, Michael Esposito, Eva Gonson Farag Hanna, Coro Arcanto, Giuliana Stefani, Mika Vainio, and Ilpo Väisänen, France Jobin and a host of others.
Duncan has recently been featured in the video Tinnitus by Danya Zinchenko and is now in rehearsals to play the role of Joe in a live video stream of the Samuel Beckett teleplay Eh Joe, produced and directed by Luz María Sánchez who will play the part of Voice. A Shaman at the Edge of Town, a fact-based fiction novel on Duncan's art and life written by Yelena De Luca Mitrjushkina, is penciled in for publication in late 2021.
His events and installations have also been held at the 2nd Gothenburg Biennial, Antumnbrae Intermedia in Austin, Flight Gallery in San Antonio, Flussi 2015 in Avellino, Immerson7 and Mutek in Montreal, ZKM in Karlsruhe, Gallery Mario Mazzoli, Peninsula Dotland, Mindpirates, Liebig12 and NK in Berlin, The Hermann Nitsch Museum in Austria, Fylkingen, Färgfabriken and Gallery Niklas Belenius in Stockholm, Performa, Gallery Michele Maccarone and PS1 in New York, Rod Bianco Gallery in Oslo, The Institute of Contemporary Art (ICA) in Boston, the NoorlandsOperan in Umeå, Instants Chavires and l'Echangeur in Paris, The Lausanne Underground Film Festival (solo and with Bryan Lewis Saunders), Fondazione Antonio Ratti in Como, Palazzo Appiani for PX2 in Piombino, the IPCA Ecomuseum (with Valerio Tricoli) for Eco e Narciso in the province of Turin, Teatro Piccolo Jovinelli in Rome, MainOFF in Palermo, Gallery Enrico Fornello (with CM von Hausswolff) in Prato, ORF Kunstradio in Vienna, Ars Electronica in Linz, and CCA in Kitakyushu.
Sonography
Notable Electronic Works and Recordings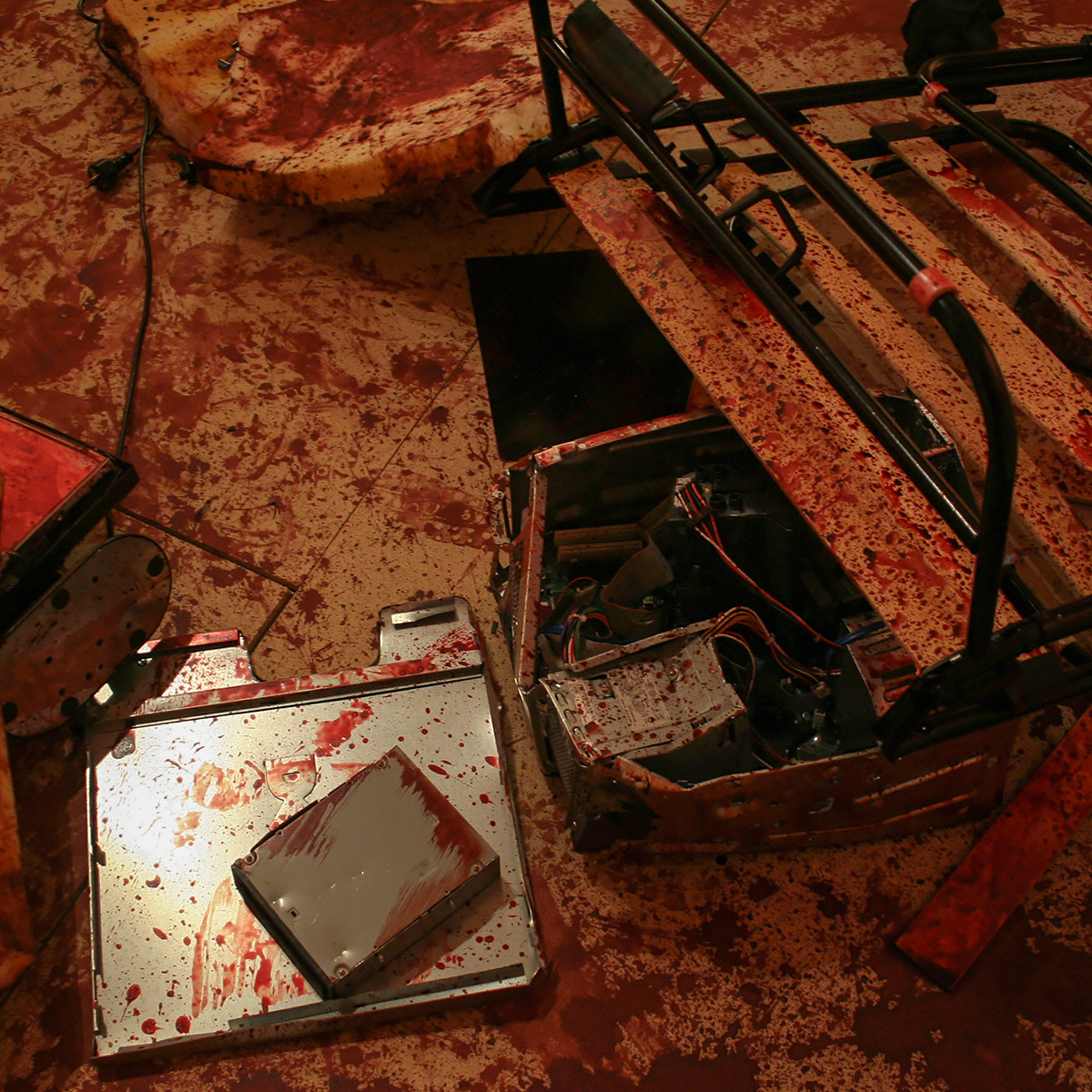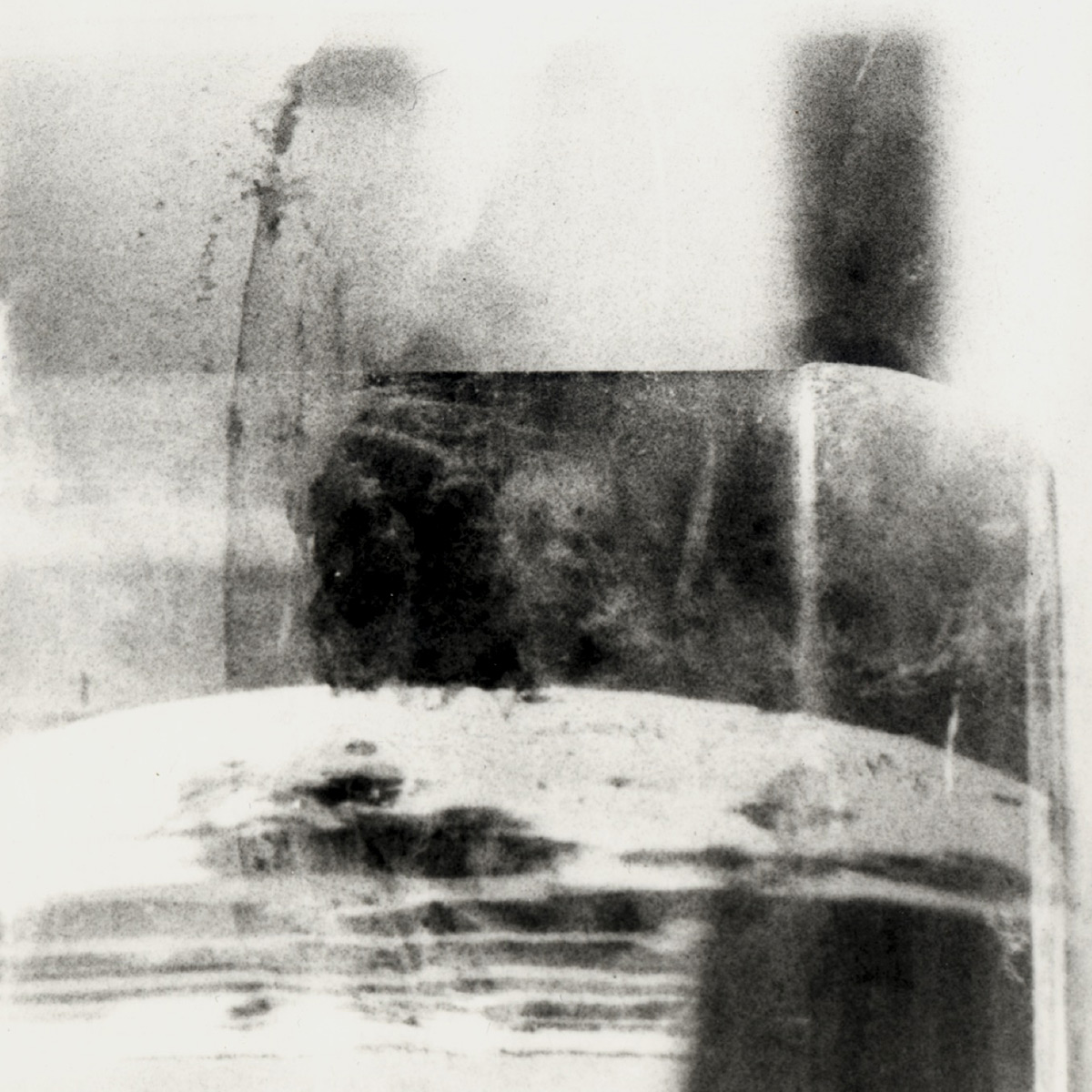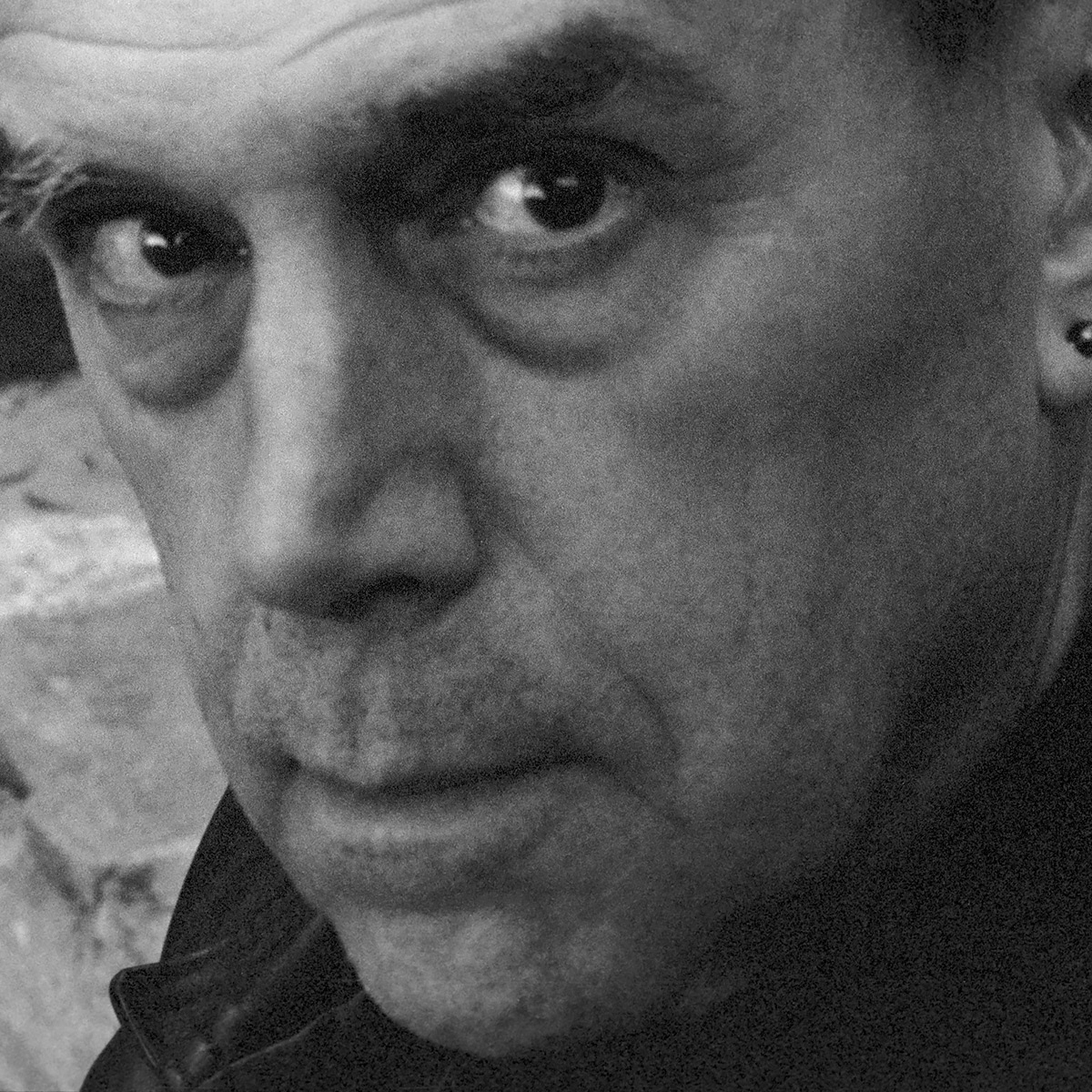 2020 MASSIVE solo release on Bandcamp
The RUSE Limited edition cassette with cover and artwork by Nicola Vinciguerra
CHIMERATORIUM 10 inch vinyl with Cristiano Deison released by Silentes sps2036
SHOW YOUR LOVE 50-page book by Duncan and Jonathan Canady
SHOW YOUR LOVE Limited edition cassette + 50-page book by Duncan and Jonathan Canady
Limited Edition Cassette #1 Cassette with unique artwork by Duncan and Rosa Lavita
2019 RED SKY 2xCD with Ishibashi Eiko, Jim O'Rourke, and Joe Talia recorded live at Club Metro, Kyoto released by iDEAL. iDEAL 181
STARK Limited edition LP released by Disastres d'Or
BLACK MOON Limited edition LP released by De Player DOB 096
BLACK MOON BOX Limited edition LP with mii shortwave radio kit produced by De Player DOB 096/B
2018 RIOT LP remix released by iDEAL. iDEAL 125
ORGANIC LP clear vinyl re-release of 1979 AQM release Superior Viaduct / ètas-unis etat09
2017 KLAAR LP re-release by Black Truffle BT31
MANTRA / UR Sonate Chorus CD iDEAL iDEAL 167
2016 BITTER EARTH LP+EP with various artists iDEAL 129
BLACK CARD 16 GB USB drive of videos, albums, and texts in black brushed aluminum card
2015 EMS SESSIONS Vol. 1 CD with Joachim Nordwall and Jeremy Runnels released by iDEAL
2014 YEAH LP with Jim O'Rourke, Oren Ambarchi, Joe Talia released by iDEAL
The BLACK ALBUM LP with Masami Akita released by Tourette
2012 JOHN DUNCAN 1st Recordings 1978-85 V1.2 5-lp box set released by Vinyl on Demand
2011 there must be a way across this river / the abject LP released by Fragment Factory
2009 THE NAZCA TRANSMISSIONS LP released by Alga Marghen.
2007 THE KEENING TOWERS (EXCERPT) track included on MUSIC OVERHEARD 2-CD digipak with 24 pp. full-color booklet released by ICA Boston.
2006 JOHN DUNCAN: FIRST RECORDINGS 1978-1985 3xLP and DVD box set released by Vinyl On Demand, Germany.
JOHN DUNCAN: Work 1975-2005 104 pp. book with CD published by Errant Bodies Press, Denmark
2005 NINE SUGGESTIONS CD by John Duncan, Mika Vainio, and Ilpo Väisänen.
2004 PRESENCE CD by Duncan with Edvard Graham Lewis.
2003 PHANTOM BROADCAST Solo CD
2002 FRESH CD performed live by zeitkratzer, conducted by John Duncan
2001 PALACE of MIND CD with Giuliana Stefani.
2000 TAP INTERNAL Solo CD
Personal Expressionism
Video and Performance
HORROR OBSOLETE: Endless Mardi Gras (Mature)
John Duncan Virtual Interview
Who is your favorite classical composer? Do you have one?
Györgi Ligeti.
When did you start composing electronic music?
If shortwave radio can be included, decades ago.
How did you hear about the 9 Beet Stretch?
From Mykel Boyd
The world is upside down, how has living in the shade of COVID impacted your creative work?
Not much, in terms of daily life.  I live and work isolated outside Bologna; contact and projects with others come mainly via the internet, people I work with are mainly living in other cities, countries, and continents; for most of us schedule conflicts and costs have already made international travel prohibitive for years.  In another way, it's been positive: lockdown restrictions in Italy have made reading and study of films easier to focus on, as well as brought unexpected insights into social behavior that are proving to be formative to my own.
What projects are you currently working on?
Acting the character Joe in a live stream on 4 December for a Mexican production of the Beckett teleplay Eh Joe, produced and directed by Luz María Sánchez who also plays Voice.  Writing and recording vocals; the LP Soft Eyesrecorded a couple of years ago and due for release in December 2020, the LP duet Try Again with Stefano Pilia recorded over the summer this year and due out in March 2021.  Videos for tracks on both LP's: Frenzy by Elide Blind for Soft Eyes, Fare Forward by Mehrnoosh Roshanaei for the track Fare Forward.  Chimeratorium, a 10″ vinyl project with Cristiano Deison recorded and released a couple of months ago.  A track for Carl Michael von Hausswolff's colossal freq_wave project.  A series of limited edition cassette releases as artworks, each copy with something unique included, the first of which was released in May this year.  The track MASSIVE on Bandcamp last week.  Liner notes for a DVD release of Hino Mayuko's performance at Club Fuck in LA and a book of collages by Joe Potts — not sure if any of these count apart from the cassette series and acting the part of Joe in the Beckett play since my part in the others is already complete, but they've all occupied the last several months.
Should electronic music be purely academic (MUST an Electronic music artist be formally trained in music?)
Absolutely not.  The academy is useful for the library, for meeting others with inquisitive minds, and for the papers required to remain stuck in that labyrinth; apart from that, it functions as a parasitic threat that stifles creative drives and is to be avoided.
In your opinion, what is the merit of improvisation and experimentation?
In a word, learning.  Discovering oneself.
What do you think as an artist about the juxtaposition/fusion of classical and electronic music?
They're part of a much larger cocktail that extends well beyond them both.
How do you envision the future of electronic music?
It's interwoven with the technology available, of course.  I like to imagine an immense cloud, a sort of fog to meander through, every movement creating a complexity of sound unique to each participant.