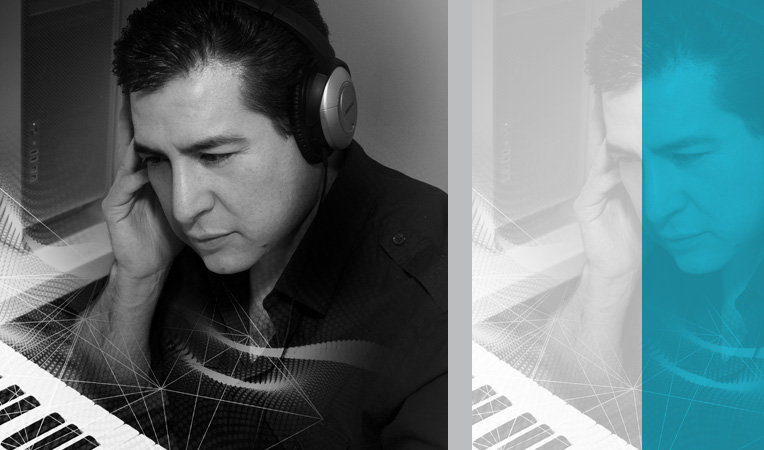 Mauricio Reyes (Cycom)
Creating sound with color
Electroacoustic Abstractionism
Mauricio Reyes, American, was born in México City. His career has alternated between Music and Fine Arts. He studied graphic design at Middlesex University in London, UK.  During his master's at Kent State University in Ohio, he learned Kinetics and digital music composition where he learned about the work of theorists such as Iannis Xenakis and Bruno Maderna. A fascination with the work of Luigi Russolo pushed him to experiment with non-musical objects to produce interesting sounds. Without a means of remixing these, he joined "Open Notes" the radiophonic experimentation workshops in Baltimore, Maryland. Fascinated by the possibilities of digital media, he experimented with multiple recordings playing at once, as well as playing them in reverse. To have absolute creative freedom Reyes created his label, Telekinett Records (www.telekinett.com, 2001-2008), a label devoted to the preservation, study, and promotion of experimental, atonal, electronic, and electro-acoustic music.
In addition to a life-time of music collecting and studying a broad range of musical genres, Reyes has also exercised his creative powers as a typographer and graphic designer, for which he studied at universities in Mexico City, London, UK, as well as Kent State in the United States. "The connection between music and the visual arts is inevitable," Reyes says. He began to produce music for other artists in 2004, he believes firmly that all visual elements of an album cover should be strongly based and deeply connected with the music itself. Currently, Reyes is collaborating with several eminent electroacoustic artists to produce a variety of projects based on specific themes and art such as Vorticism, Constructivism, Futurism, and DADA. His next project is called "DADA Musik". Reyes is the creator/curator/coordinator of the Beet Stretch 2.0: Meta Tones Et Symphonia Extenta project. He is the founder of the Ambisonic Guild, a group of contemporary electroacoustic artists collaborating from different countries and time zones. He is also is a typographer and painter, Reyes is the creator of the Electroacoustic Abstractionism art movement, a movement in which works of Art are not reduced to the field of hearing alone. It is a multi-dimensional and multi-experiential process to connect the viewer, the environment, and any of its works of art. Reyes based his artist name on the famous piece Cycom by ClockDVA.
Sonography
Notable Electronic Works and Recordings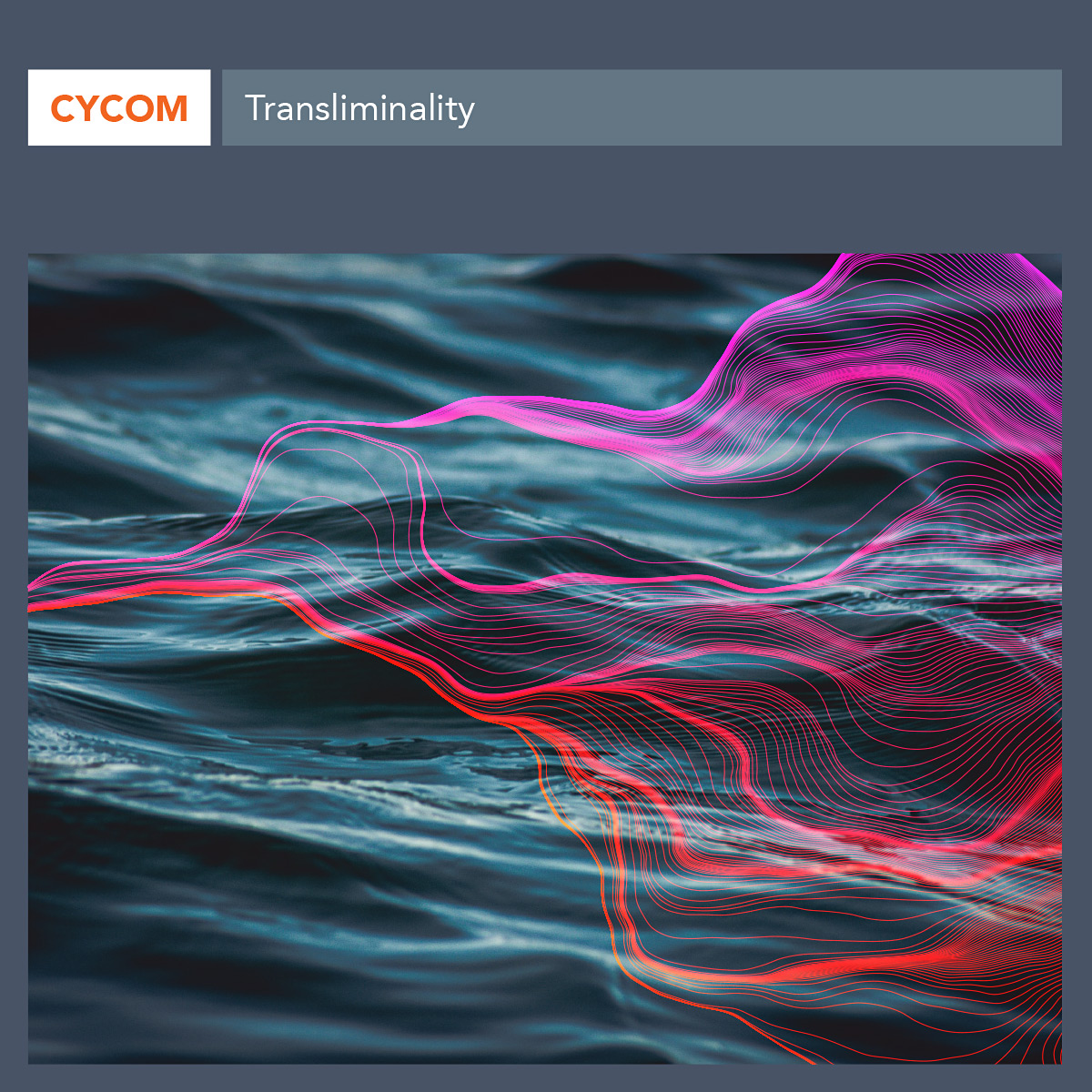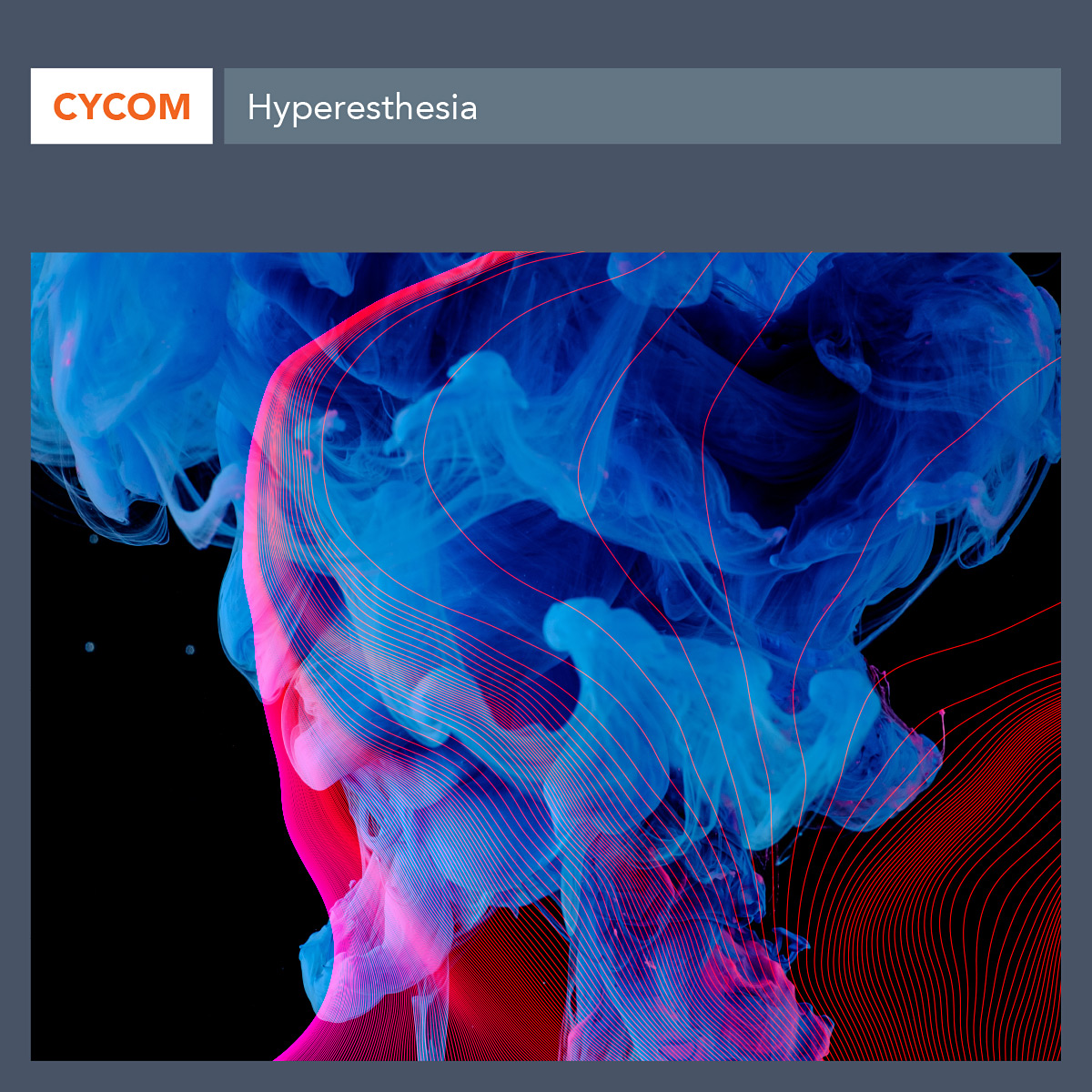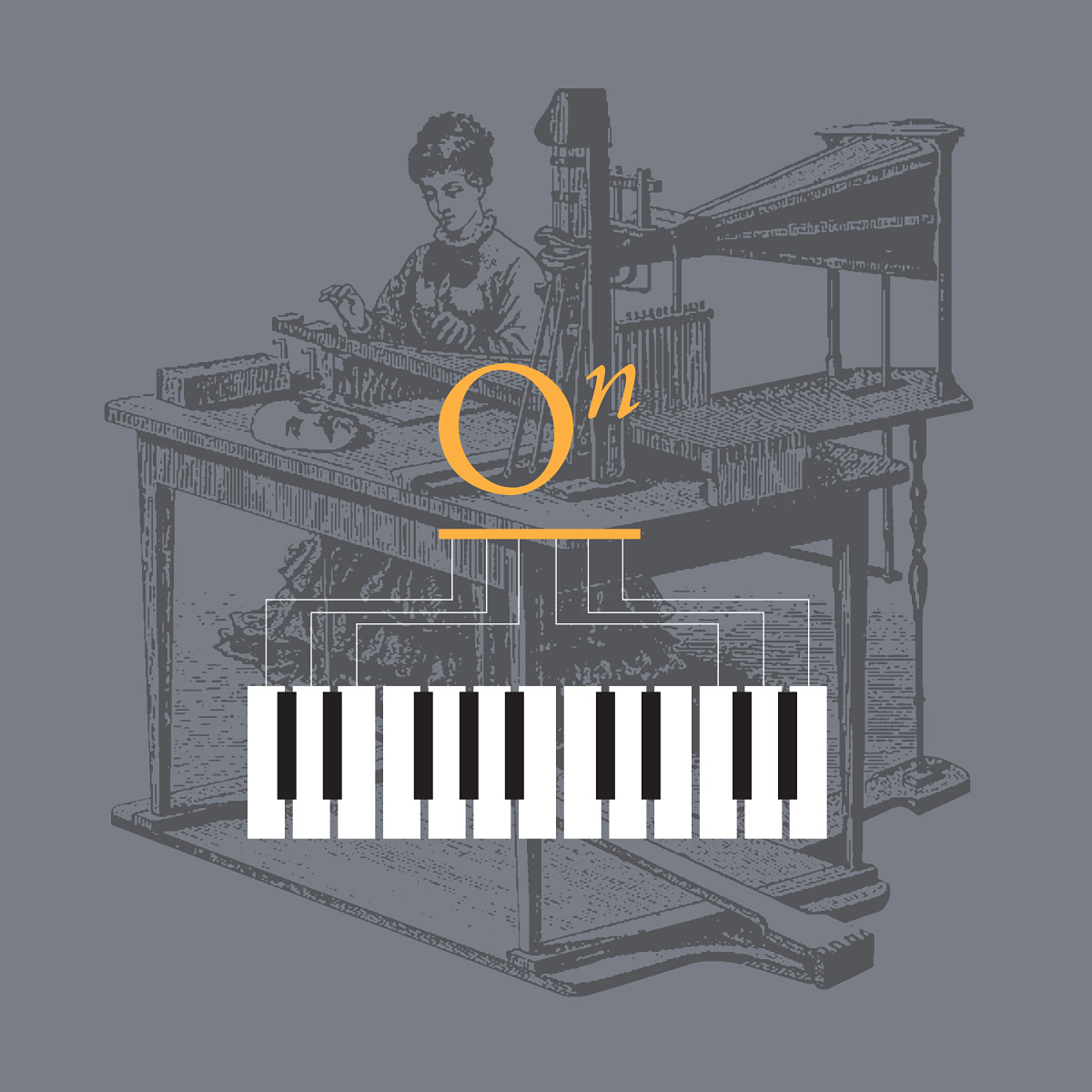 Stereoscopic Poincaré (With Adi Newton)
• Music For Trees
• The Dream Of The Clouds
• Unobtainable Memories
• Oda Al Aire
• Lead Clouds (The Sound of Didot)
• El Laberinto De La Soledad (Y Bruma)
• The Lost Language Of Water
• Everywhere is Here
• Nothingness is all
• Yes, I Am
• Hyperesthesia
• Neuropathy
• Modular Paradox
• Meta Theorem
• Musica Metaphysica
• Spiricom: A transmission from the other side
• Acousmonium
• The Corona Effect
• Hombres Necios
• Exosphere
• Otoacoustic Transmission
• Audiometry
• Love Song For Duchamp
• Audiometry
• Transmutaciones
• Psionic Signal
• The Last Transmission From The Future
• Carta De Amor A Octavio Paz
• Stereoscopic Poincaré (with Adi Newton)
• A Manuel Ponce
Who is your favorite classical composer? Do you have one?
Ravel. I think that Bolero is one of the most hypnotic and beautiful pieces of music. Pavane for a Dead Princess is sad and sublime. Carl Orff is another favorite. Profane Songs is a rebellious tour de force in which the artist expresses anger towards the establishment. Every piece is darker than the previous one, unique, angry. Of course, Xenakis and Maderna are among my all-time favorite masters.
When did you start composing electronic music?
1989 when I participated in the "Open Notes" radiophonic experimentation workshops
How did you hear about the 9 Beet Stretch?
From a friend in the UK who is an avid collector, I contacted Leif Inge and here we are!
The world is upside down, how does living in the shade of COVID has impacted your creative work?
It did at first, I guess like the rest of the world I was in a state of fear that didn't allow me to think clearly. Eventually, the pandemic led me to compose "The Corona Effect" a piece completely about our resilience as humans in the face of tragedy.
What projects are you currently working on?
The creation of the Ambisonic Guild. New recordings such as DADA Musik, Vortex Fragments (Based in Vorticism), and the big one: Electroacoustic Abstractionism a completely new art movement.
Should electronic music be purely academic (Does an Electronic music artist need to be formally trained in music?)
NO. I am also a graphic artist and typographer, some of the most talented graphic artists I have met had little or no formal training in visual arts or graphic design. It is a way of life, a "gift" from within. It is something in your blood and very nature. Electronic music or ANY kind of music can be made if you have an ear for music regardless of your training.
In your opinion, what is the merit of improvisation and experimentation?
Possibilities not achievable by planning. The infinite number of permutations possible that come from experimentation can be vast. Just like some of the most remarkable works of art are not reproducible, certain sounds exist only for a second in the space-time continuum, these cannot be reproduced, the connection and assembly of these, the juxtaposition with other sounds creates a whole universe of sounds.
What do you think as an artist about the juxtaposition-fusion of classical and electronic music?
WHY NOT? Until now, music has been practiced as if it were an occult art. Music composition was the exclusive domain of the experts. Digital equipment, self-made instruments, and new technologies are making it possible for musicians and non-musicians alike to expand and push the boundaries of music by creating something new and unexpected. It is freedom of expression in its purest form.
How do you envision the future of electronic music?
Abstractions. It is interesting to see how life works in cycles. We go around experimenting in endless ways to realize always that LESS IS MORE. Thinking in abstractions is one of the key elements of modern human behavior. I see the future of electronic music being microtonal, minimalist, silent, and sophisticated.